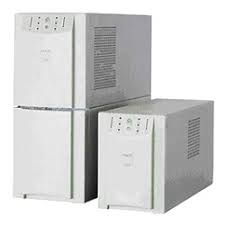 If you are searching for something that can work in between your online and the offline uninterruptible power suppliers, then you need to consider getting a line-interactive UPS. This is a converter that would connect the various batteries to the load that is required and then stop the current from flowing when the maximum is reached. Here is everything else that you need to know about this type of power supply device.
What is the Line Interactive UPS?
There are so many line-interactive UPS manufacturers in India that it might be hard to choose, but you should make sure that you are checking out the various reviews before buying. You also want to make sure that you are aware of what this device is, including:
• Considered to be the middle connection between both the online and the offline configurations
• Connects both of the batteries to the necessary load using one bidirectional converter
• Typically has a rate of 0.5 to 5 kVA for systems that are using small servers
• When there aren't any issues with the connection, there is around 97% efficiency
• Allows for the battery to charge using the bidirectional inverter when not in use
• Capable of active filtering of power
• Switches to the battery power when the main power supply isn't working
• Can switch between lowering and increasing the power supply based on the need
These are just a few of the things that you need to know about what the device can do for you if you are considering going for this option for your server related needs.
Advantages and Features of a Line Interactive UPS
There are plenty of advantages that you would need to know when it comes to the line-interactive UPS, and these include:
• All of the features that the more expensive offline devices have, including the functionality for bucking and boosting, which provides the same level of power no matter how much is coming from the mainline.
• Perfect for times when the power supply often goes up and down without any warning
• Affordable and cheaper than the offline option and other devices
Make sure that you are thinking of these features and the advantages that you can get when you choose this option, including saving yourself time, energy, and money. You won't have to worry about power surges that would harm the server since the device would make sure that everything is filtered and smooth before it allows it through.
When it comes to the devices that you need to purchase, there are a huge array of line interactive UPS manufacturers in India, and you should be aware of what these devices are. They are an intermediary between the battery, inverter, and the power supply that can make sure that everything goes smoothly.
They would be able to give you a stable amount of power regardless of whether or not the main supply is fluctuating and changing to either be higher or lower. Why spend more money than you need to when you can get the same functions from a more affordable device?